Winter 2023 Update
Motochic® Diaries
Dear Friend,
Welcome to winter! From celebrating the holidays to dogsledding in the mountains, this is the perfect time of year to enjoy the beauty of the season with family and friends. Whether you prefer cozying up with a cup of hot cocoa and your favorite book or are a snowbird flying away to warmer climes (see Aliki's latest trip to Cypress), there are so many great ways to get your chill on.
In need of some ideas to sort out your holiday gift-giving? MotoChic is here to help with stylish and versatile accessories for all of the adventure lovers in your life, such as our NEW paracord keychain with carabiner and lady rider charm.
If you're in the Southern California area on Dec. 10 and 11, we invite you to shop until you drop at California Moto Market where MotoChic will join all of the best women's moto gear brands to take over the showroom at Roland Sands Design.
And yes Virginia, there is a Santa Claus: we're offering FREE SHIPPING ANYWHERE IN THE U.S. (no purchase minimum purchase required). Please note, orders must be placed with Promo code: Santa – no later than December 17th. 
New & Unique at MotoChic
KEYCHAIN WITH CHARM AND BUILT-IN LIFELINE
Lady riders will be charmed by this multi-functional keychain made from parachute cord with a carabiner and key ring. Paracord, known for its strength and flexibility, can be used for a myriad of purposes when in a pinch such as replacing shoe laces, creating a makeshift sling, or catching a fish! 
WHAT'S IN YOUR BAG?
Army veteran, motorcycle racer/instructor, and entrepreneur.Aliki Karayan created VnM Sport to provide the highest quality performance base layers on the planet. MotoGP and World Superbike racers as well as street-bike riders rave about her cooling compression undergear for men and women (check out the  Cooling Layer Base Top she designed for MotoChic). 
Aliki travels the world often and the Lauren bag has been her faithful companion.
"As a professional businesswoman, traveler and rider, I work from all the best beaches! I'm literally making deals watching the sunset at the beach.
The Lauren is my go-to bag for traveling. It fits great under a plane seat, I can take it with me to dinner and fancy events, and when I'm hiking around exploring new places I put it into backpack mode. Also, it's nice not to look like a homeless backpacker when I'm sleeping at airports (teehee)."
The pouch/pocket on the side is a great place for my travel water bottle so I don't dehydrate on the plane. I hate waiting for the staff to offer water in a little plastic cup. On my latest journey to Cyprus I carried the following in my Lauren:
Water bottle
Laptop and all chargers
Notebook
Lots of snacks!
Just in time for winter, Aliki is launching VnMSport cold weather base layer tops. In stock mid-December, pre-order yours now and save 10% off with Promo code: Winter10. Also available in men's sizes.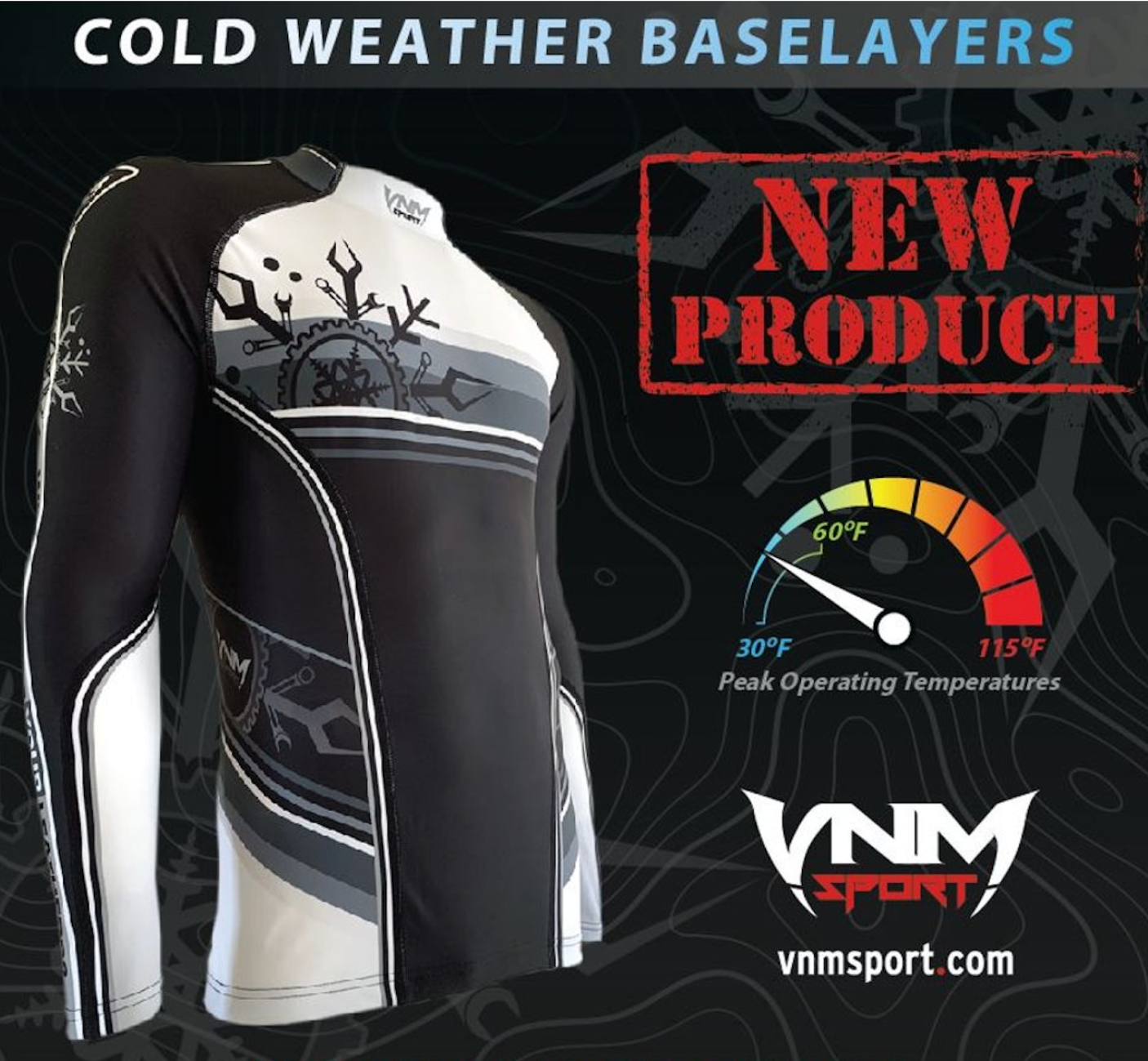 EVENTS
CALIFORNIA MOTO MARKET: DEC.10 – 11
MotoChic is gearing up to be part of the ultimate shopping experience as California Moto Market returns to Long Beach. All of the best women's moto gear brands will be taking over the showroom at Roland Sands Design from 10 am to 6 pm! There'll be food and beverages, moto-only parking, and free coffee while you browse through the best selection of riding gear to keep you protected and stylish all year round!⁠
ABC LET'S GO SKI
Spread the love of skiing early with this colorfully illustrated ABC book written by new author and former youth ski instructor Kassandra Lemons. From an Expert Elephant to a Zooming Zebra, this book will get children excited for winter adventures. Available to order now, ready to ship out mid-December just in time for the holidays!
Special offer for MotoChic community members, 10% off with Promo code: Motochic  good until Jan. 31.
Happy holidays to you and yours,
xo,